The Switch4Schools program is a simple and easy to use digital tool that helps teachers monitor and manage mental health in the classroom, and builds emotional intelligence, self-regulation, and critical thinking skills in students.
Providing a safe platform for students to express their emotional well-being directly to educators in real-time to help create a better learning environment.
An easy to use and fun emotional check in app supported by practical switch techniques and activities, enhanced by real time student data accessible by the team and key learning support.
This isn't another framework you have to learn. These are on-the-job support tools that empower your current programs, embed real behaviour change, and free up educators time, energy and focus.
Drawing upon years of psychological research and best practice design methodologies, the switch program gets the right mental tools, to the right people, at the right time, and in a way that actually changes behaviour.
This is great! Switch4Schools puts all the mental health tools kids and teachers need in one, practical and easy to use place.
Omen Facto
DEPUTY PRINCIPAL, QUEENSLAND STATE SCHOOL
The kids really love it! They were ready to go to the next level and this was perfect. They really love how the science ties in and the whole of class data is really invaluable.
Tyrone Wheeler
TEACHER, HAMILTON STATE SCHOOL
My class are really enjoying and very much valuing our check in time. My class already appear more settled and calm at the beginning of each day. The data has been great and I'm very much seeing the benefit in this sort of check in process.
Claire Kable
TEACHER, PARK RIDGE STATE SCHOOL
It's an amazing tool with targeted resources and strategies to empower students.
Karen Mahar
ASSISTANT PRINCIPAL, DEPUTY HEAD OF JUNIOR SCHOOL, RADFORD COLLEGE
I love the way it is helping students to recognise emotions, self-regulate and establish practices to help with all of those emotions.
Ann Suthers
TEACHER, HAMILTON STATE SCHOOL
Switch4Schools has been an awesome app that has been easily integrated into my class's daily routine. When the children walk in of a morning, they get their iPad and check in on the app. It takes all of 30 seconds! At the end of their check in, if students have identified feeling out of the green zone, they know they have time to go through the tools to find a strategy that might help bring them back to green for learning. Switch4Schools has also tied in beautifully with the health curriculum in grade 5 particularly, as we have a unit where the kids are identifying feelings that belong to certain behaviours, and going through scenarios for how to help themselves and others. With this seemless connection, it made teaching the vocabulary of feelings easy, and rather than the children needing to think of what they could do when not in the green zone the app provides them with strategies to try. It's been a simple way to find out how my students are feeling and gives me an opportunity to talk with those who want to. It also promotes independence and ownership of their emotions and behaviours.
Shawnee Homes
TEACHER, SAMFORD STATE SCHOOL
EMOTIONAL INTELLIGENCE (EI)
When students can understand and manage emotions, they are more likely to get good grades and perform well during stressful times, such as exams. In fact, when it comes to academic performance, research has revealed emotional intelligence is almost as important as cognitive intelligence and having a conscientious attitude.
There is also evidence that emotional intelligence not only reduces sadness and depression; anxiety and withdrawal but also improves:
social cognitive skills;

emotion recognition and understanding;

self control;

conflict resolution;

planning and problem solving;

positive classroom atmosphere;

thinking before acting.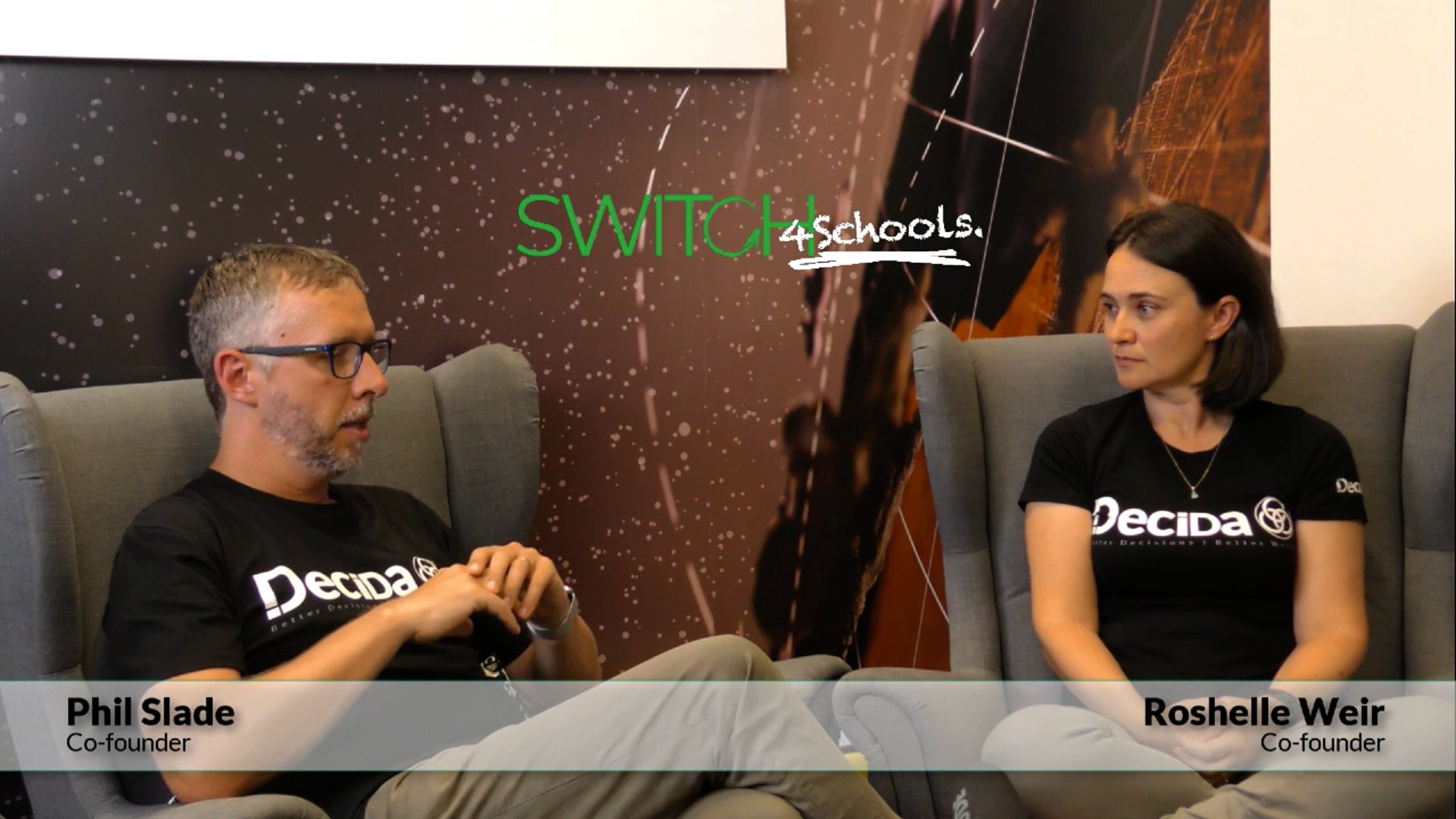 The people behind Switch4Schools
We are driven by a fundamental belief that if we improve the decision making capability of people all around the world, even by the smallest increment, we will solve most of the political, social, economic and environmental problems that exist today.
To do this we develop and deliver a range of products and services that practically help you in all areas of your life.
​
WE
ARE

Request a no obligation free demonstration today and see how Switch4Schools can
transform the mental health and well being of your students.